Beautification
Are you tired of seeing:
We will work with property owners, businesses and residents to insure compliance with safety and sanitation regulations for trash handling and recycling. We also plan to raise funds to work with organizations such as the Doe Fund, and Goddard House to perform a range of maintenance tasks which will help in the beautification of our neighborhood.
Replacing loose garbage cans with secure receptacles
Surveying the block for new tree planting opportunities
Replacing missing trees
Installing and maintaining tree guards around the tree pits
Supplying seasonal plantings to the protected tree pits
Cleaning up our sidewalks to keep them free of garbage, stains, and debris
Flyer and graffiti removal from our buildings
Liaise with the MTA concerning the effect of the Second Avenue subway project on the safety and quality of life of the residents and businesses in our neighborhood
Outreach
We will seek to engage both residents and local businesses so that they will have an opportunity to participate in neighborhood improvement projects.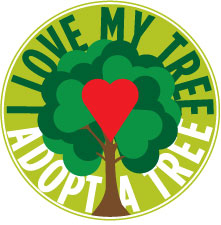 I love my Tree (Adopt a Tree) is a program that will give our residents and local businesses a greater personal stake in the health of our block and provide incentives to our neighboring blocks to join us in our Block Association and clean up our neighborhood.
We will host a Block Event where we plan to launch our I love my Tree (Adopt a Tree) program and hope to collaborate with Upper Green Side, and include some green activities, such as demonstrating proper consumer recycling regulations. We will sell raffle tickets with donated prizes from local businesses and residents and also provide activities and entertainment for our children.
Our members will host community forums which will bring elected officials and representatives of city agencies together with our residents and local businesses to address community issues affecting our neighborhood. Our association has the full support of our Council Member Daniel Garodnick.
Our members and our association will take an active role in community hearings on such issues as sanitation, zoning, transportation, construction and safety.
We need volunteers and residents with good ideas or experience with similar community efforts. But most of all, we need anyone who is just tired of seeing the deterioration on our block and is motivated to do something about it.
Join this community effort today so we can have a beautiful, clean and tree lined 93rd Street!